Top 10 Best Loafers for Men
Shoes garner quite a lot of attention, so even if your entire outfit is wonderful but just the shoes equal to "meh", its being super awesome goes in vain and its prospective of standing out is lost. So, to put it in a simpler way, with great outfits, comes greater footwear. At the moment we have observed that loafers are pretty much in trend. They are so versatile and blend in with almost everything that it is almost overwhelming. They are so perfectly designed, that it can go with  cool casuals, pretty ethnic and even sophisticated formals, that is just how brilliant they are. Considering that, you can definitely make these your best friend without giving it any second thoughts.
Now that you are already thinking about getting a  couple of pairs of those, let us be of help. So, we have for you some of the best pairs that you will find online and will be very conveniently delivered at your doorstep. Without any further ado, there you have it.
Top 10 Best Loafers for Men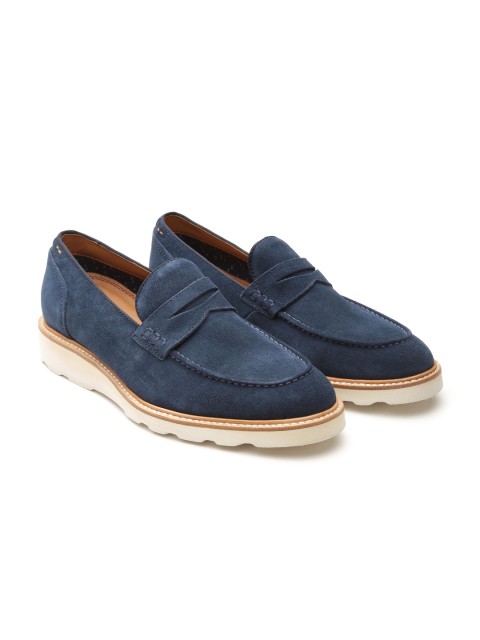 Ranking No 1 in our list of loafers for men is this pair of round toe navy loafers by Aldo is definitely defining what chic means. It is not very extravagant or not over done at all, it is plain, simple and a little too likable. The upper suede looks fabulous and the cushioned foot bed is so comfortable. This is probably one of the best combinations of comfort and style and the two go hand in hand for this one, providing great results. Also, the textured and patterned out sole adds to its air. All in all, it is brilliant considering how it is a blend of colors, yet so normal.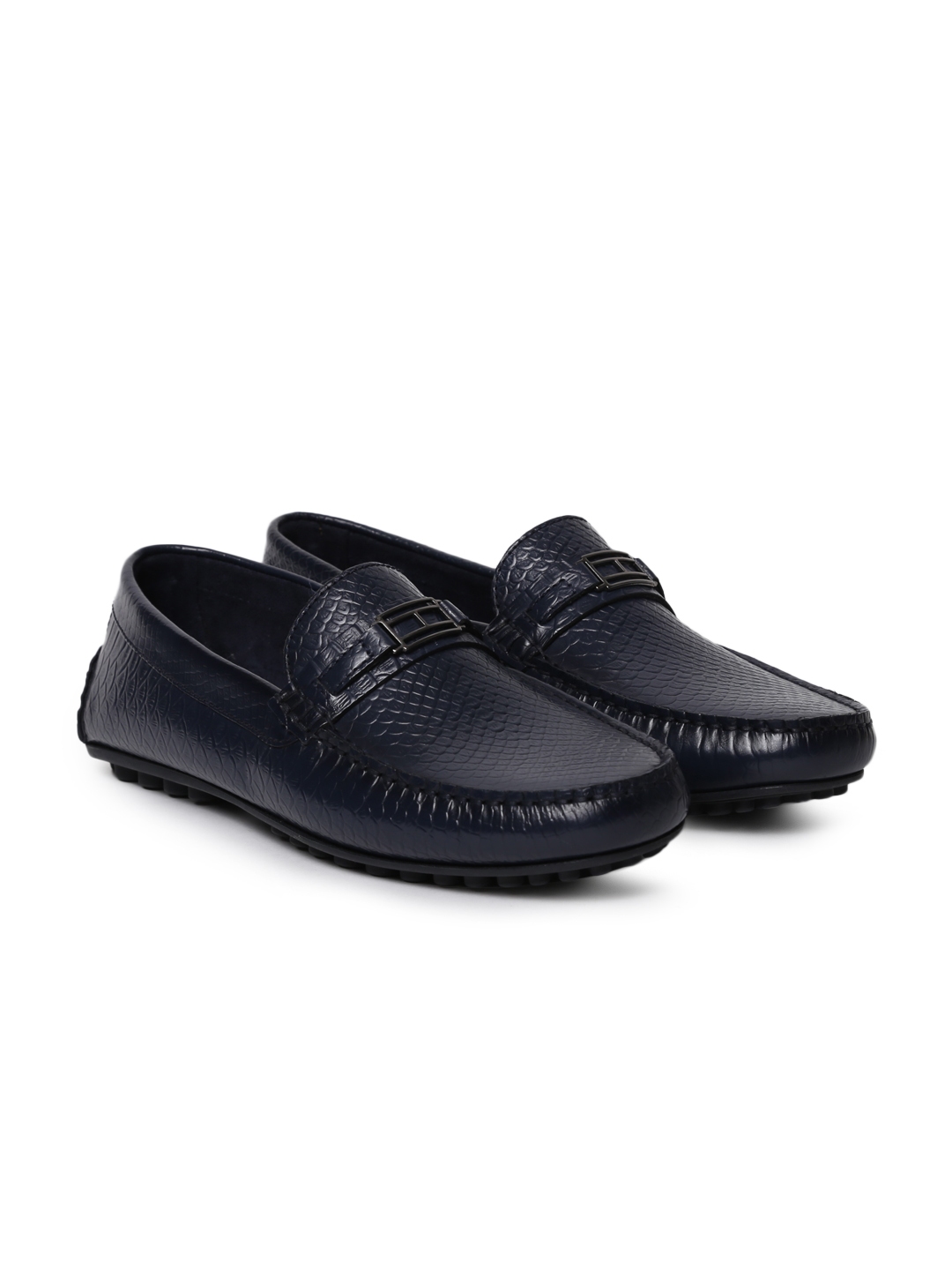 This pair of round toe, navy blue loafers by Tommy Hilfiger is the most undemanding and unadorned piece with a very basic and regular styling and slip on detail. Now you may ask how is it so great, if it is so unornamented? It stands out despite whatever is stated already because of its synthetic layered upper and the soft inside, provide the absolute comfort and lastly, because of its simplicity and flexibility.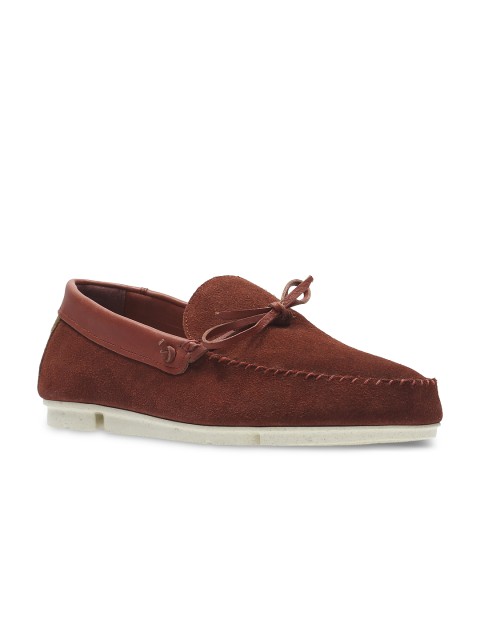 This pair of round toes, brick red suede loafers with the tie up detail is just so beautiful to look at and everything about it is exemplary, from the suede upper to its texture and pattern to its light weight out sole to the pair in whole. The reinforced heel collar definitely adds to the look and it looks awesome with everything.
Buy it here
This pair of  loafers is probably the best thing we have seen today So, we have ranked it no 4 in our list of top 10 men's loafers . These are so pretty and would match up with so much and you can definitely consider building an entire outfit around it. It has a square toe with regular styling and slip on detail. It is super cute and can blend in with so much.
Buy it here
That, is a men black patent leather horsebit loafers by Invictus. As must have been given away by the name, the material used for making is leather but the patent leather upper comes with perforations.black loafers looks extremely classy and can go with everything you have in your wardrobe. Considering that it is black, it is a must have, because such a pair in black,always should be kept handy.
Buy it here
The pair of brown loafers from United Colors of Benetton is the kind one could steal for, it is so stylish and vogue. With a leather upper and textured and patterned outsole, it is probably one of the most trendy loafers for men  that is available online. Plus, considering the fact that it is from such a reputed brand and at such a throw away price, we believe you should definitely pick this one, which assures both extreme comfort and absolute style.
Buy it here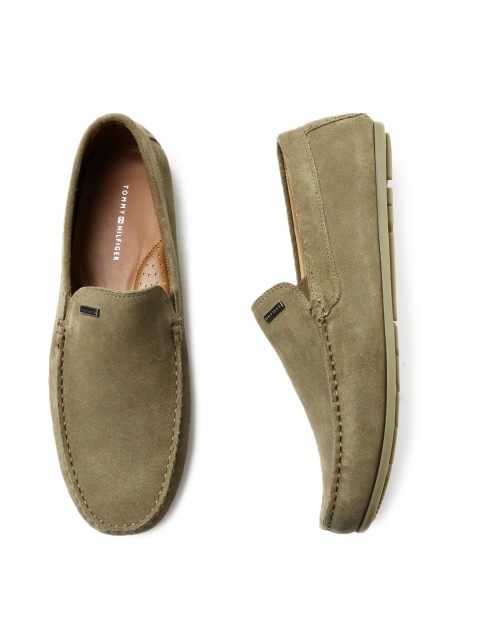 The brown loafers by Tommy Hilfiger hold an enchantingly pretty color and you could probably just go with the all black classic or even the monochrome classic suit and wear this pair, and boy, you will be slaying. The square toe pair with the suede upper is the perfect pair for all times and a lot can be done with these. so with out any doubt we give it a spot in our list of top 10 men's loafers.
Buy it here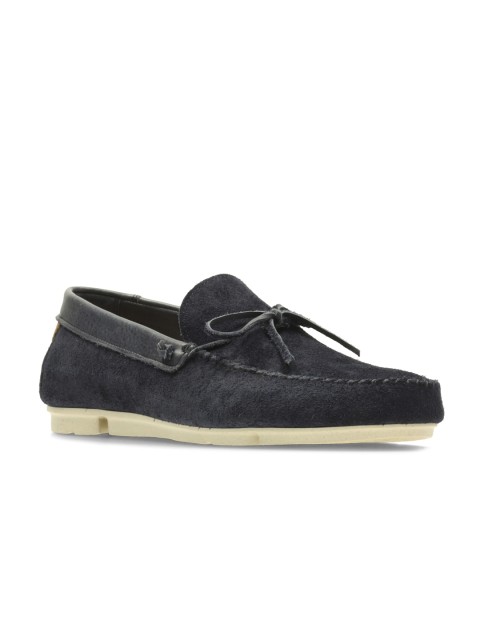 The solid navy blue pair of loafers by Clarks is the ideal piece. It is chic, and simple and whatever be it, it remains one of the most aesthetic pieces in the list. With a suede upper and a reinforced heel collar and the knot design, it definitely makes up for the piece, you should order right away only because you do not want to miss out on this beauty.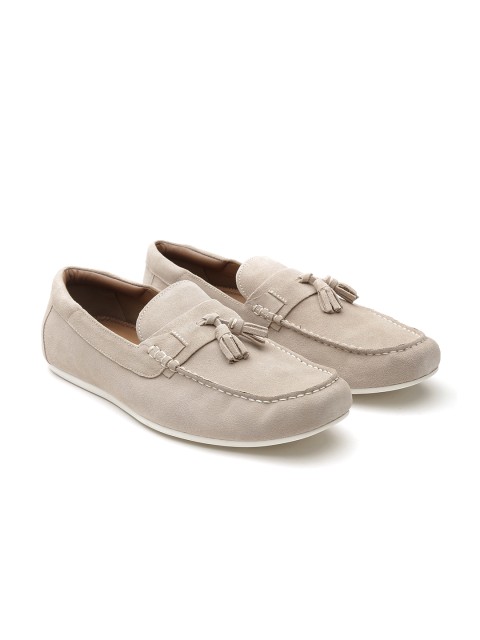 Beige is such an authentic and aesthetic shade and looks wonderful when worn with an all black suit. So would this pair of beige suede loafers by Aldo that explicitly and undeniably make up for one of the bests in the list. It is just the kind that assures both comfort and style and the tasseled detail further makes it look more provocative.
Buy it here
Last but not the least ranking no 10 in our list of Best Loafers for Men are this pair of black shiny loafers by Escaro.Shiny black loafers always looks extravagant, classy, and vogue, you should order right away only because you do not want to miss on this.
So, that is about with the loafers for all you men. Hope the next act that you do is all about ordering a new pair of something that was mentioned above.
Adios.