Best Dress Up Inspiration Men from Bollywood
Bollywood has shown us a lot and has constantly also taught us so much. It never fails to amuse us with something new and awe-spiring and inspiring. It has introduced us to some really awesome fashionistas who have never failed to look gazeworthy. These men have not just pretty faces but opened up so much that the huge spectrum of fashion holds and also stand as inspiring figures. To celebrate their acumen in vogue, we have for you, the best dress up inspirations from Bollywood.
Known for his outstanding acting skills, which he has efficiently displayed in Burfi and Rockstar and chocolate boy looks that attract a lot of attention, Ranbir Kapoor is clearly one of the finest men the industry has been blessed with. We have seen him sporting almost everything from the macho man outfit in Rockstar that made him appear ferociously hot to the absolutely adorable looks in many, for instance Ajab Prem Ki Gajab Kahani and even Yeh Jawani Hai Deewani and even just the towel but in those, he embodies the character and we have also found that he has killed it in award shows and other events. With all that, we assume that it he can clearly be called one of the few men with an exemplary sense of styling and that he can pose an inspiration for so many out there.
With Kal Ho Naa Ho, Hrithik Roshan has differentiated himself well from the other men in the field and has clearly paved a way all on his own, that leads him to the title of one of the best looking and dressed men, in the industry. With defining the basic structure of gorgeousness and perfect dance moves and setting really high standards, he has become the kind that is irreplaceable. His beautiful green eyes, pretty much go right through and pierce and press just where it hurts. He can flip his well maintained pretty curls once and each one of us, will be right on our knees, to worship him. No matter, how much jibes you hold against him, his smile is infectious, and you cannot deny that or the fact that it's absolutely heartwarming. Apart from these, what helps him stand out, is his ability to style and put together the best of pieces from different disciplines, and give outstanding results, as a whole. All of his pieces are so well put together that finding flaws had rather be impossible.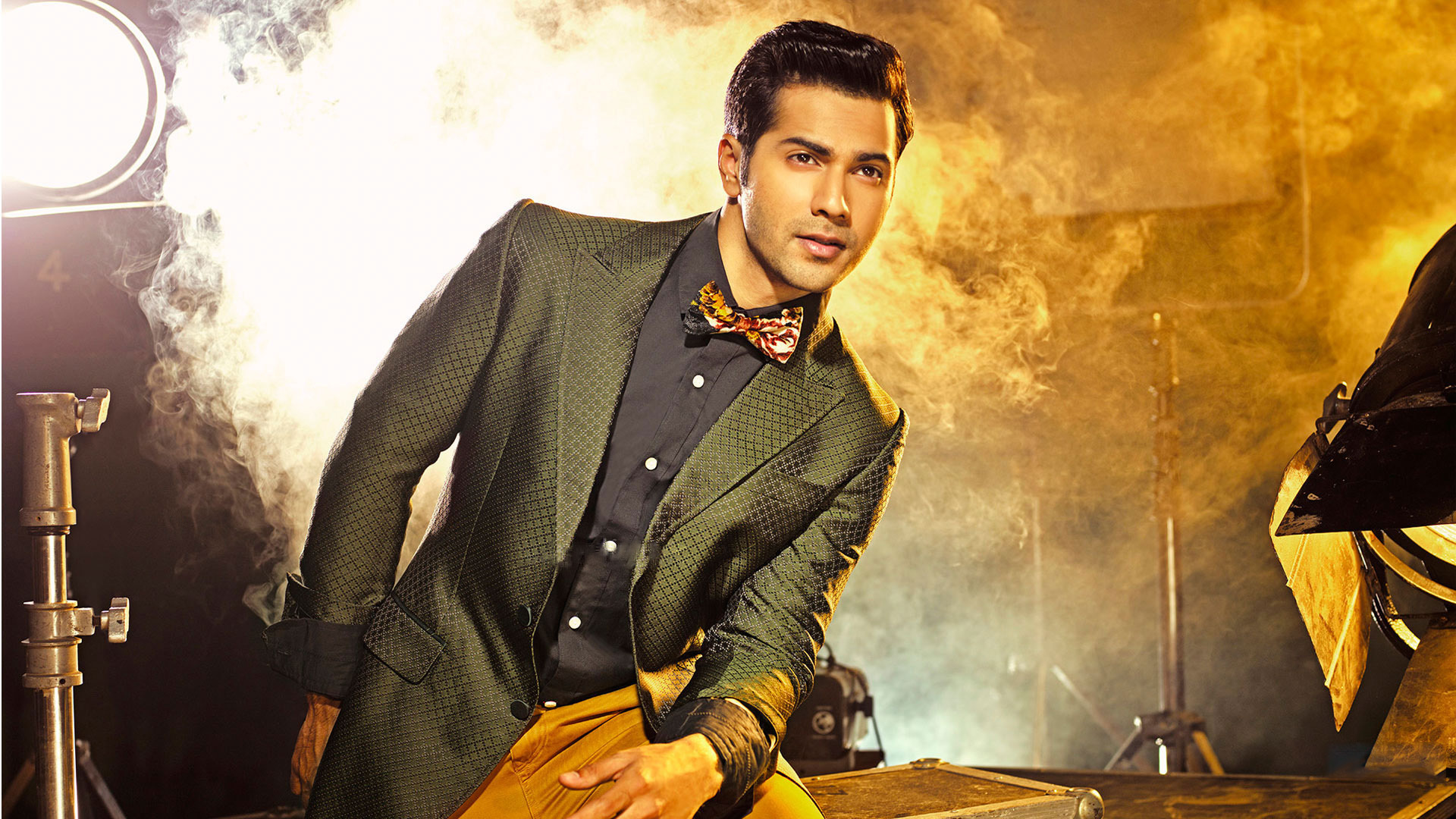 Be it a rave night in the town with loud music and many to impress or the sophisticated and restrained gatherings with soft people and chitter chatter and just as many people to please, Varun Dhawan knows how to nail it all. To him, all of it is just as easy and a cakewalk as graduating from Student Of The Year was, which also became a favorite to all of us. For what we have observed and noticed, he seems to have a way with everything, from the most basic of outfits to the extremely elaborate ones and knows just how to be an apple to eye with anything on and nothing on. He does everything right, which obviously tends to leave us in awe all the time but we clearly cannot get enough of him.
This star looks impeccably hot and has come a long way since his first film. Fawad Khan is widely loved and appreciated and has since long been held as one of the most aesthetically pleasing men in Bollywood. With his good looks, his fashion sense is legit on point. He has been killing it at several occasions and has not given us a single opportunity to flinch at his statements. He has got it all to make it big, and he is doing the same. With perfect looks that make us legit stare at him, the ability to set standards really high, the so damn flawless moves and the charm, he is clearly the eye candy and the man who melts hearts with a smile. But what we love is how he can put on anything and make it look so elaborate and slay even when in basics.
Siddharth Malhotra is implicitly known for his charms and having done extremely well in all of his works. After graduating from Student of the Year, he has probably also mastered in fashion because boy, his styling is completely on point. He has already reached out and created an exceptionally huge fan base for himself, and having impressed that huge a lot, is not quite easy but it all and a cakewalk for the hot hunk here, who looks just fierce and uptight and the kind you will drool over after the first sight. With all of that, he also made sure that the fashion police is content with him and made some killer appearances that has all of us clearly pleased with all that he puts on.
Lately, Shahid Kapoor has been nailing it as a fashionista and we cannot not obsess over his ideas of grooming and slaying each of the look that he carries and floors almost every individual who, is after one sight bound to stare at him. He has definitely worked on his game, and given some brilliant results, where the add ups, and accessories or jackets are concerned and saying that we are totally drooling over those, is an understatement and an insult to his fashion acumen. He owns plenty, we are sure, but some of them are exemplary enough to help him nail almost every other outfit and slay. Not adding him in the list had be a grave crime, that we are certainly not ready to commit.
If your Suit Up inspiration is just Barney Stinson, we had suggest a little bit of looking around and you will probably find someone just as good, Ranveer Singh. If you think no one can be a better fashionista than all that you have already witnessed then boy, you have not seen enough of this man.The man known well for his experimental nature and hitting the Box Office with exemplary blockbusters. The only thing we believe he fails in is providing us with one pale and sombre moment. His fashion acumen is pretty much a great sight to look and always helps him stand out, and apart from that, widens his presence all in all. While most are pretty much fine being confined to jeans and basic tees, he chooses break bandwagons by wearing skirts and all the new conventions that he starts are melting us. But you cannot really blame the man for being awesome now, can you?
Arjun Kapoor has efficiently scorched most of his outfits and has barely ever made a blunder that would get us to cringe. His outfits are on point, always and are of a varying spectrum and never restricted. He very smartly adds a few pieces to complete his look and overall give a very pleasing and stylish one. The mans' transformation and evolution in Bollywood, in all aspects is just inspirational and calls out on everyone and teaches them, that you can all do it. He has constantly convinced us that we would want to see more of him, in movies, in general to just copy his statements and look all dapper yourself.
Sushant Singh Rajput, along with the pretty face and immense intelligence is a complete favorite to the audience and the already stated are not quite just the reason. He has catered to the audience, quite a few times and with just those, seems to have won innumerable hearts and immense honor by just embodying a few characters. Other than that, the mannerism in which he reaches out to the audience, has earned for him, the respect and love, that is absolutely priceless. But what we totally adore about him, is obviously his styling game which has graph that only sees its way at the top. He wears the best of stuff and carries them all off with utter confidence, leaving us in sheer awe of whatever we watch him in. His style is not confined to certain genres, he goes out and wears whatever he feels like and we are certainly impressed by all that he does.
These people just do not stand as inspirations for their dressing sense but also because they have worked so hard and been built up to stand as who they are. Being available to such a huge audience, is a task in itself, and doing that in such an efficient way is great and which is why all these men are so awesome.
Do let us know who your fashion inspiration is and what makes them stand apart in the comments section below. Adios.