Best Red Carpet looks of Siddharth Malhotra
Siddharth Malhotra is implicitly known for his charms and having done extremely well in all of his works. After graduating from Student of the Year, he has probably also mastered in fashion because boy, his styling is completely on point. He has already reached out and created an exceptionally huge fan base for himself, and having impressed that huge a lot, is not quite easy but it all and a cakewalk for the hot hunk here, who looks just fierce and uptight and the kind you will drool over after the first sight. With all of that, he also made sure that the fashion police is content with him and made some killler appearances at the award shows that we are a little too eager to share. So here goes, the best of Siddharth Malhotra at the Red Carpet.
The old school of a classy tux in black and little of white, slicked back hair and a bow tie is probably what we see more than often than not, but he seems to slay in the commons too. He totally looked like the hot gentleman every one has be pleased to go out with. Just not sophisticated but also stunning, that he looked here, was perfectly supplemented with his acute features and pretty face making the center of attention.
Quite simple but just as heartwarming, is this pair up of black and little of red. He kept it simple with the trousers, shirt and blazer being of the same light shade and the tie being of a staunch and dark color that just appropriately completes the look. It is honestly, the most reliable combinations of all times, if all black is not being considered and can be on the top of lists of what you had want to try next.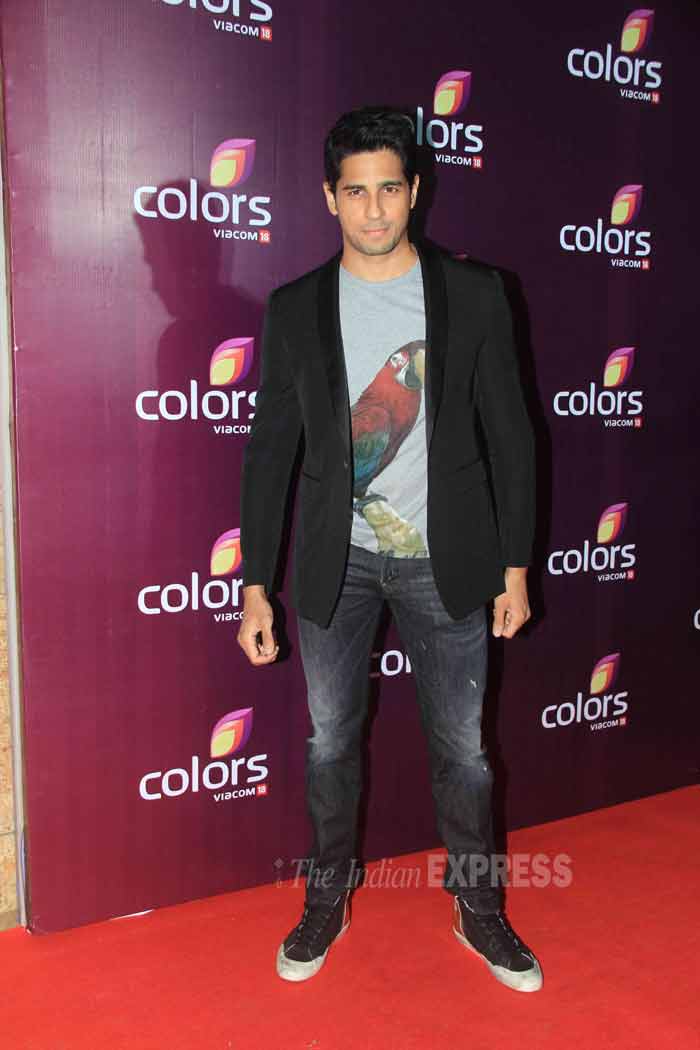 He definitely elevated his standards to a level that is a little too high to get at with the printed tee. What is often considered as too basic was just well sported by him at an official event, with a huge media coverage and we could not be anymore impressed. With the appropriate amount of basic, we witnessed a great amount style and just the right amount of good looks. With that, we received a perfect combination of a basic tee with a graphic print teamed efficiently with a nice pair of denims and a trendy jacket and oh, so cool sneakers.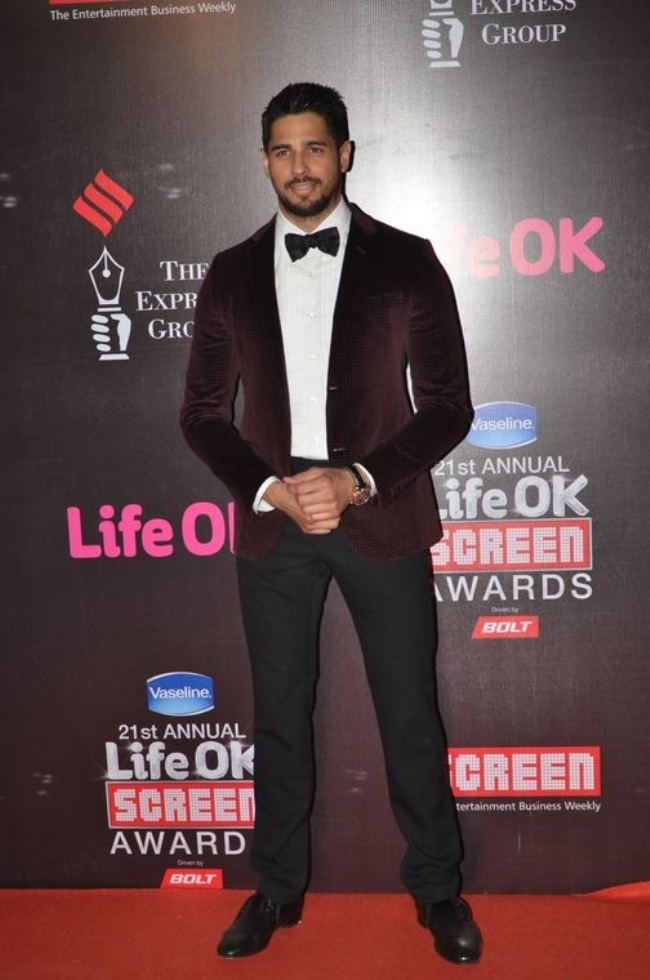 He slayed in the maroon velvet blazer and we cannot stop obsessing over the look. He paired that beautiful piece with a white tee and black trousers and a pretty bow. It might sound quite normal but the results are simply phenomenal. His subtle beard adds on pretty well and so does the right amount of accessorizing with that perfect watch and the slicked back hairstyle.
He slayed at the star studded Red Carpet event for GQ and is often considered one of the best dressed men at that set up. The gray well tailored suit had impressed us quite a lot and we have kept it on the list of hits already. It is just the right amount of sophisticated look and the stylish one and a just the perfect blend of both. We strongly recommend a look like this, because our assurance is that, it paired with a black shirt and a nice pair of shoes will never disappoint you.
The black and white patterned tee, teamed with a black pair of trousers and jacket is just the conglomeration that is meant to slay. It is not a sight you witness frequently, so you automatically get the benefit of being exclusive and really trendy. It is quite the kind you can experiment and play with, given that you pick up the right kind in accordance with what suits and compliments you. As for him, he went for a pattern that looks slightly messed up but clearly looks great.
The man in the Royal Blue jacket is all set to charm his way into everyone's hearts. He seems to be all about class and fiercely uptight looks and that is totally visible and vivid in this one. The blue blazer with a white shirt and black tie and pants is just the kind of outfit, you need to set the place on fire solely with your killer looks. He looks dapper, hot, sophisticated and I'll with the flow probably run out of adjectives and fail in explaining just how brilliant this one is.
With the award, what he won was a million hearts in the all emerald suit that would, we are definite, start a new trend. It is the newest that we are seeing and he carried this one with a bang and impressed everyone who has laid eyes on his. We love the pair of shoes and how he has efficiently paired it with the suit. It  is justified why so many find him a little too appealing because with looks, he is blessed with the ability to make a statement.
With that, we are done and dusted with Siddharth Malhotra's Red Carpet looks and however, no matter how much we praise him, it just does not seem enough. Share with is your favorite look of his and any outfit of his you made an attempt to decode.
Adios.