10 Best Must Have Ripped Jeans in your Wardrobe
Ripped Jeans are totally in style at the moment, and the fact that the trend is not vanishing anytime soon is guaranteed. They complete the chic look instantly and are pretty cool to do. The element and the addition of it in itself are pretty stylish and makes the outfit appear more of trendy that it actually is. If worn with a nice plain tee or with graphic prints and paired nicely to give a well put together look, the pair undoubtedly helps one stand out. With such advantages, why would you let go on the best pairs? Here is the list of the ripped jeans available online.
This pair is a win win. It is simple and the tailoring is pretty much perfect because, with style and a brilliant look, absolute comfort is ensured. With slits on the knee and detailed work just above it, Biker Rip Knee Super Skinny Denims is more or less flawless. All you really have to do is purchase the pair, and team it with a nice shirt, preferably black or white but go on and experiment if so deems or a chic tee.
This pair is so trendy that with one look, we are convinced to put it in the list of absolute musts. Far far away from regular jeans that prefer monotony to statements, this one is a combination of several widely appreciated trends. Apart from being a stone washed denim, it also has prints and the rip on the knee is just the appropriate finishing to the look. It pretty much gives the vintage vibes and has a worn out air as well. Whatever be it, the money spent on it is a total investment as this pair is a proper completion and the best asset, any wardrobe can own.
This pair provides a complete urban casual look, in the truest of senses. If what to wear to college the next is one of the major concerns, get this pair. Not only does it leave a very trendy and stylish look but also forms a cool impression of you. It has been designed with comfort and style being priority concerns and both are fulfilled successfully. It looks exceptionally brilliant with plain tees and those with graphic prints.
This is just what you need to up your dressing game to a better and more desirable position. The ice washed pair of jeans is complete brilliance in itself and combining that with ripped design and the slim fit gives a perfect blend of everything great. The pair is exceptionally comfortable and very chic. The rip is of a considerable amount with that on both the knees and on slightly above on of the sides. It provides the perfect look.
Anything in black, worn and teamed well and carried with utter confidence makes up for sheer brilliance. So, is the case with black jeans, which it itself is a pretty must have and always, always looks great. To make that better, and elevate that look, there is this pair with zips and rips and a slim and desirable fit. The plus point is that it can be paired with anything and all it will do is make it look better and there is no flaw.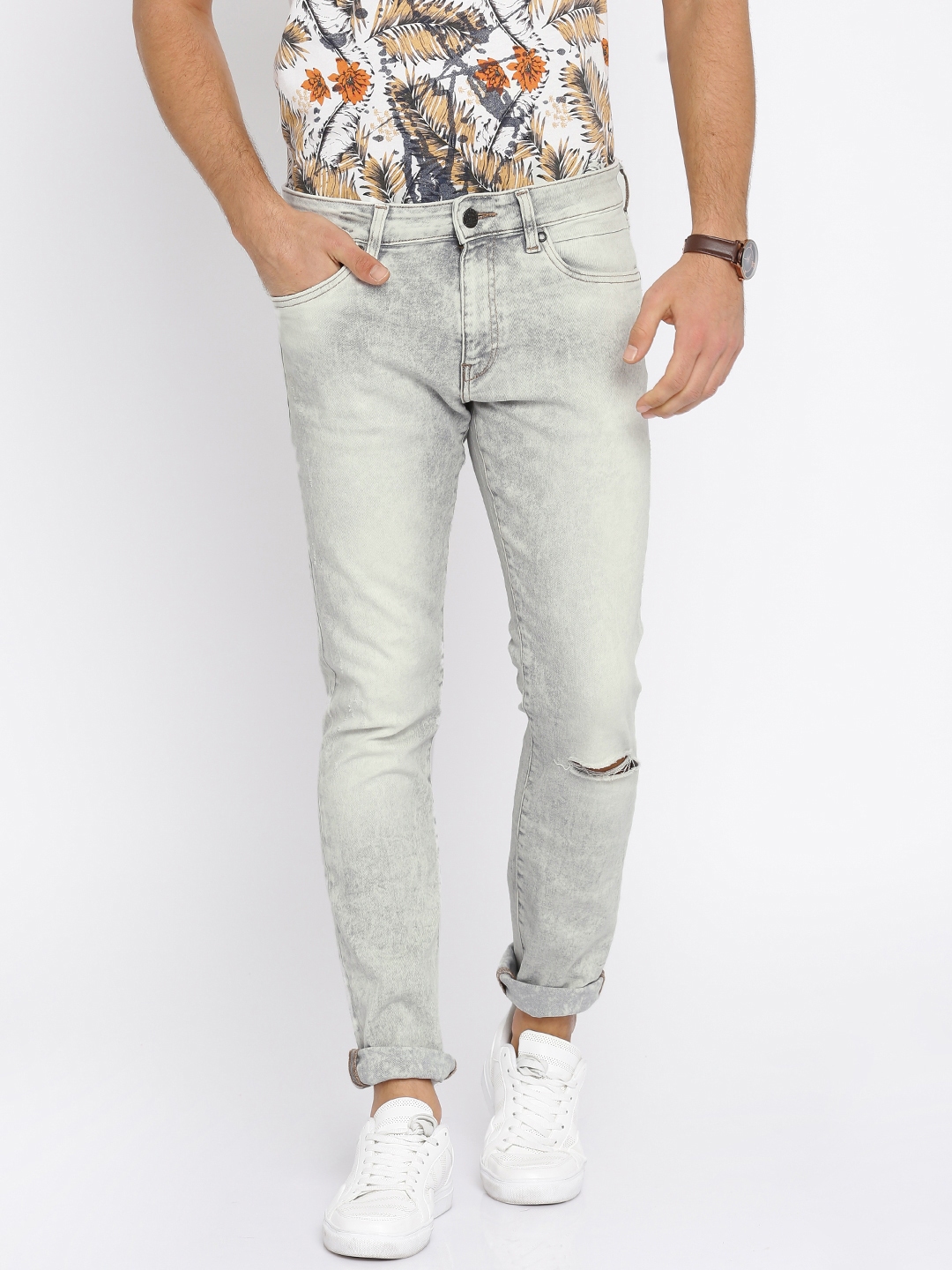 This gray low rise pair of jeans, has to make it to your wardrobe. It is totally chic and even more trending. The slash knee on one side with the heavy fade totally sets it apart and makes it all the more desirable. This pair from Jack and Jones will clearly set really high standards for other people's expectations from you.
The Ombre Wash skinny pair by K Denim is clearly one of out favorites for this season. It looks really trendy and is completely adjustable. The fitting of this particular brand can be vouched on by anyone who is familiar with their products. The distress looks fine and is not too much or too little, just the correct amount.
This pair of cropped ripped jeans by K Denim is certainly one of the go to's for the season. It is super trendy and subtle in making an impression, but it is an exemplary one. The distress is made at several places, but it does not look overdone. Pair it with anything at all and all you will really look is flawless.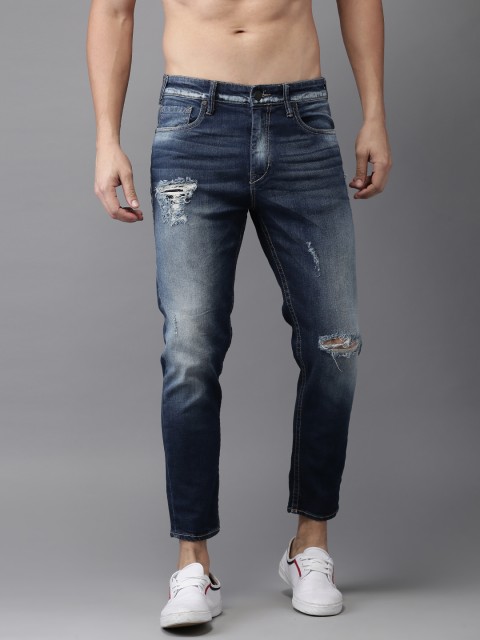 The navy blue, slim fir pair of jeans are usually great, as it is, but when other features are added to it,all it becomes is awesome. So is the case here, and just why the highly distressed and stretchable jeans is a favorite to everyone. It looks super trendy and team it with anything and the results are pleasing.
Find it here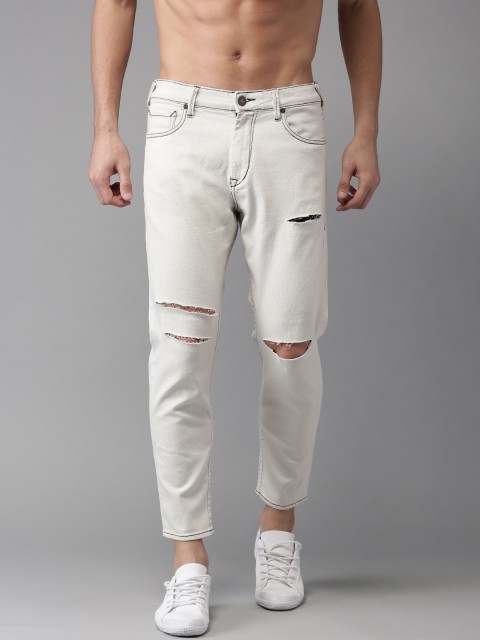 Anything in white, looks pleasant just like that. The same does not contrast when this pair of off white jeans by Moda Rapido is concerned. The mildly distressed, mid rise pair of ankle length is an absolute go to, looks super chic and trendy. You can pair it with anything, wear it anywhere and you will be pleased with the results.
This season looking great is a must and so is every season, obviously. But for this season, you can do the same with a simple addition of the ongoing trend of ripped jeans and with that, you also include utter coolness and chic air. Tell us about your favorite pair of ripped jeans in the comments section below and follow us for the latest fashion related updates.